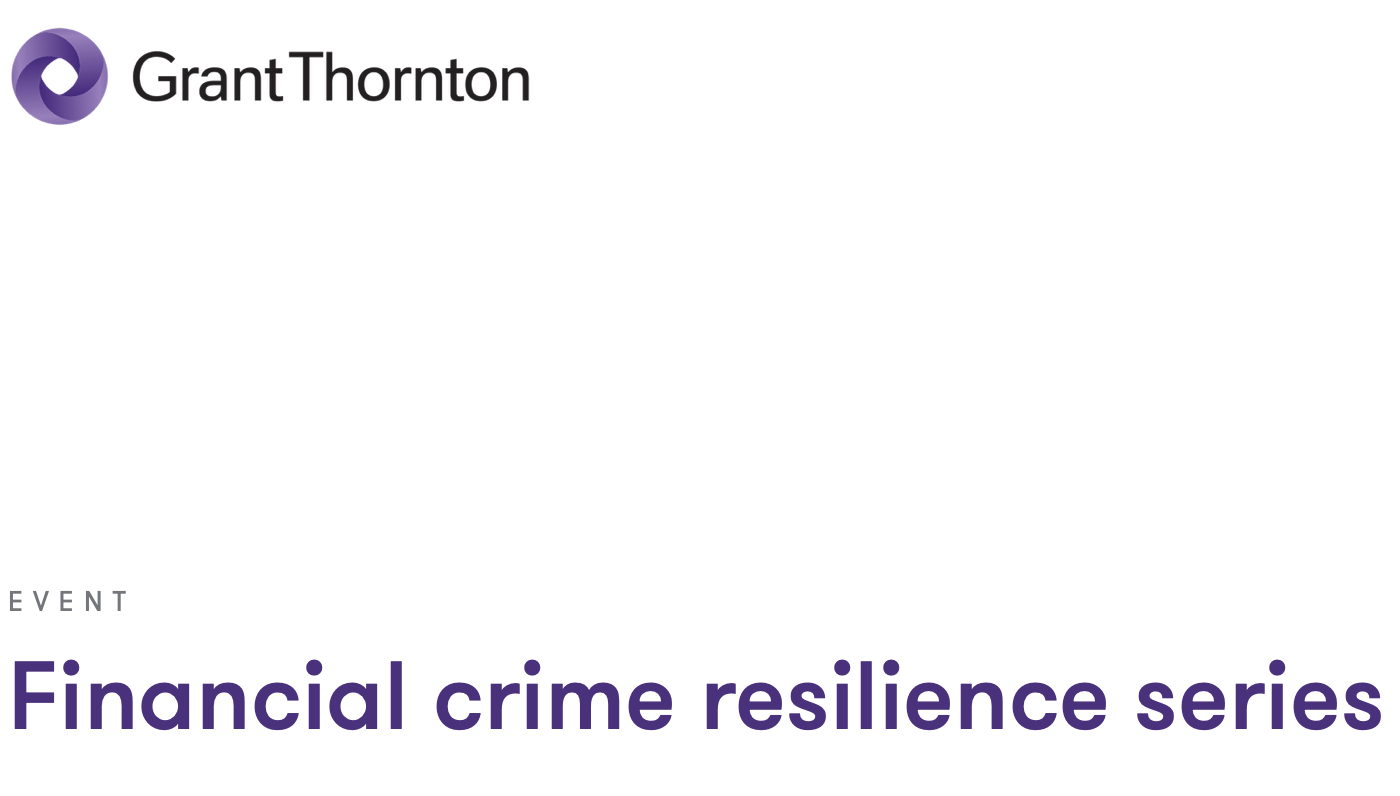 Grant Thornton will hold a series of seminars around the theme of financial crime resilience from February to April. The events will be held in partnership with law-firm Rosenblatt.
The events will all run from 10am till 11am.
Wednesday 10 February: Investigations and account freezing orders
Wednesday 24 February: Hot topics in financial crime
Wednesday 10 March: Cyber threats
Wednesday 24 March: Data protection
Wednesday 7 April: Private prosecutions and digital investigations
All are free to attend, but you need to register for each event you wish to attend. Here is a link with registration details.